The Hotel is pleased to announce a new service to sissies everywhere.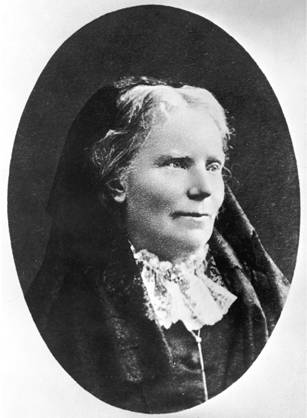 The esteemed Professor Elizabeth Gottman-Finnkel, MD, PhD, Pys.D, D.O, FRCP, MSc, DrSc and DdPH expert in Relationships and sexual studies is joining us as our very own Agony Aunt. She has studied this area for over 6 decades, lectured in every major university and won two Nobel prizes.

The Hotel Advice column
Our first question is from 'Worried Cathy (formerly Clive)
Dear Professor Elizabeth Gottman-Finnkel, MD, PhD, Pys.D, D.O, FRCP, MSc, DrSc and DdPH,
This horrible man talked me into being a maid for him and my wife. He said it would just be for the weekend and made it sound fun but he has been here over a week already! Whenever I ask my wonderful wife when he is leaving she tells me to ask him. But he is horrible to me. He tells me off and punishes me just for asking! He says maids shouldn't ask questions just obey. Then he makes me clean the house from top to bottom. He hasn't unlocked my chastity cage since he got here, and these heels are killing me!
Please professor, please tell me what to do.
Cathy (formerly Clive)

*Note from The Hotel:
Sadly Professor Elizabeth Gottman-Finnkel, MD, PhD, Pys.D, D.O, FRCP, MSc, DrSc and DdPH cannot be with us today so we have asked little Debbie to answer for her.
This is Debbie's considered advice …
Cathy, and I think we can forget Clive from now on, can't we? Huh? I mean, hello? This is so totally obvious! I mean, like, first of all do all the cleaning BEFORE you approach him? Duh, yeh? So then he cannot make you clean it again. We'll, yes alright, I suppose he could make you clean it again, but he would have to be pretty horrible or in a buggin, bad mood to do that. Well, like, yeh, I guess he will make you do it again anyway. But do it first yes? Then you can tell him how good you have been. Guys like that! He might tickle you under the chin and be like so totally pleased with you. Then you will simper and forget all about asking whatever it was you wanted to ask. Least that's what happens to me.
Secondly, erm is it secondly yet? I think so. Anyways, secondly or thirdly, this heels thingee? Yeh? I mean duh! They are not supposed to be comfortable are they eh? Huh? You are totally not with it. You want me to like tell you this? What planet are you on? I mean as if he will let you take them off and have your legs look rubbish and totally too short. Yeh? As if!
And secondly, no we have done that one, maybe, I think. It could be fifthly yeh? Like fifthly what are you doing asking questions? I mean it's totally ok to ask how he wants his shirts ironed and put away. That is totally awesome. You might get your bottom patted if you ask that. Don't you love it when that happens? I know I do. Always makes me giggle when someone pats my bottom.
So erm, eightly? Tenthly? No, no, sixthly. Yes? Well, lastly, I mean how can he know when it is all going to finish huh? Duh? He might not know. And if he did why should he share it? I mean gag me with a spoon but he is going to think you are well dumb asking questions like that. Really!
So finally, or finally again, erm, I don't know. Whatever else you asked, just chill out alright? Just understand it's a killer place to be. Your wife is happy, your wife finally sees you as being useful and this guy is happy. So duh? Where's the problem? I mean if you want worries then you try getting shoes to match a summer yellow dress. Yeh? Then there's the bag. Then you find two bags that will match and you have to make a decision. I mean please, give me a break.
Wow that was easy!
Oh, oh! Wait. Wait! The chastity cage thing, yeh? I knew there was something else.  It's so obvious isn't it? Yeh? Clearly he doesn't think you deserve to have it taken off yet. You must be like the dodo of dodos. Whatever they are. I think you will find that guys will give you prezzies when they think you deserve them. And, let's face it, right now, you don't deserve anything accept a good slap. Least that's what I think. All this moaning and complaining.
So finally, erm, you know I mean finally again, chill out. Ease up.