I thought you might be interested in the difference between Kyle's initial chastity cage and the special, extra small one into which he was squeezed by his new owner and wife's lover, Mister Harrison. You can see why it made his wife, Madison, giggle, despite herself.
Here you can see the difference in effect. As amusing as the standard sized one is, when seen inside a pair of see through panties, it has nothing as to the the extra small one.
And here is the ultimate advantage. In a pair of little tight panties it appears to completely vanish.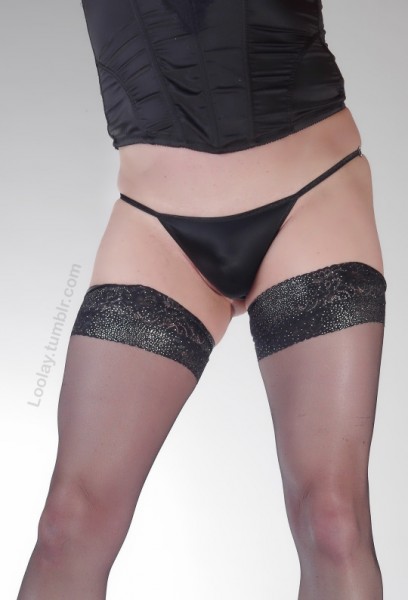 There are more images as educational as these on Loolay's site. http://loolay.tumblr.com/