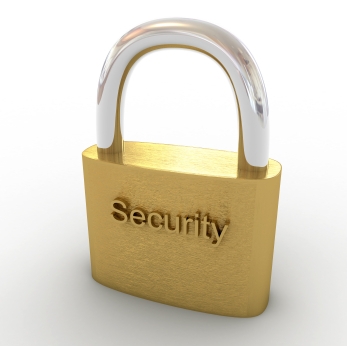 For a while she stared at the two keys I had laid on the table. Remaining silent I sat opposite her locked in the chastity cage. What was once the most exciting purchase I had ever made now felt scary. Blair had all three keys, though she had not touched the two I had presented her.
She sighed through her nose and shook her head before sighing again.
"So you think I am stupid?" her eyes were closed.
"No, love I …"
"Don't say anything!"
There didn't seem much to say. All I wanted was to unlock the damned CB6000 and get it off. For some reason with it on I didn't feel like I could talk to her as her husband. As if it would insult her maybe, make things worse. Or did it somehow make me feel less equal to her?
She was certainly angry. Her face was tight, her lips squeezed together.
"You had me think I was going to work with your key and all along you had others."
"Yes but I never took it off love I kept them as spares in case …"
She turned her head from raising her palm to halt my deceit.
"So you would spend all day wanking!"
"No!" I continued to lie.
"While I am hard at work in that awful office you are getting a cheap thrill."
"You don't have to work. We have enough. And with this shipping contract …"
"Let me see it."
"See what?" I wondered what else she thought I had hidden. I thought of all my lingerie, wigs, heels, dresses and the prostate massager still in its vacuum packaging.
With a glare that could ice over a continent she pointed at my groin. "That"
"Oh yes." She wanted to see the cage.
I rose slowly, my head running with reasons why I couldn't show her the cage.
She continued to stare at my trousers as I unzipped them. "Are you sure love? I mean you don't have …"
"Do it!"
I pulled the zip down as slowly as I could, unfastening the top of my pants. For a long while I stood with my trousers just gaping open feeling part idiot and part helpless. How could I get out of this?
Lowering the trousers I was able to pull down the boxers at the front. The lock caught in the waist band before popping into view, clanking on the plastic elements of the cage. I froze awaiting her reaction.
"All of it. Show me all of it."
My mouth dried as I lowered my pants further, exposing the entire transparent container in which my dick was shrivelling.
My eyes fixed on the calendar near the sink showing the countryside at various times of the year. I would have paid good money to have been in any of the scenes rather than here right now.
"It's very small."
She seemed to have lost her wrath so I broke in with, "It needs to be secure else it can pop out."
She offered a finger towards it but then crooked and withdrew it as if thinking better about it.
"How long have you had it?"
"This one? A few weeks. I had a cheap Chinese one first." I laughed trying to make a joke about it but Blair remained cold as she examined it. "But it hurt. So I spent some money on a real one."
She nodded. "My friend says you cannot get it off without the key."
"Yes. Yes. Erm, there is a ring around here so …"
"I don't want to know."
"Sorry." I don't know why I was apologising to her. I just wanted to get her on an even keel so we could discuss it. I was willing to say anything to calm her.
"And it is locked now."
"Yes. Here."
"Master lock," she read the lock's label.
"That's the manufacturer. It is supposed to be bullet proof."
"Oh sure."
"Really. That was their advert. Some guy shooting one on a gun range. "
"It does look pretty strong."
She was definitely softening so I tried an opening. "So who was this other person who knew about chastity belts? I mean do I know them?"
Pulling the two small golden keys towards her she caught them in her hand.
I stood like a fool with my pants half down and my caged dick on display.
What happened next was so swift I didn't have time to say anything until the front door slammed shut, its sharp sound echoing through the house.
She picked up her handbag, rose and, avoiding my eyes, marched to the hallway. Then she was gone.
Hauling up my pants and holding them with one hand I lumbered to the front room window in time to see her car pull out of the drive. And then she was gone.
I picked up my mobile from the hallway stand and speed dialled her. It went straight through to her answer machine. Where was she going?
Slumping on the sofa my hand stroked my CB6000 as if comforting myself. I tried to reason with my mind to hold back the blinding panic welling up inside me. The cage had been exciting arousing fun but now it was exactly what it had been designed for: a prison sealing in my cock.
I was trapped and scared.
I can remember now how I reasoned that Blair had good reason to be angry with me. I could see why she felt as s
he did. Maybe I could take her out to one of her favourite restaurants to balance it all out. Say sorry, put it behind us.
But the gnawing in my gut persisted. If she did something silly with the keys, like throw them away, then I would have to find a way to saw this damned toy off.
That was the answer. If I could get it off I would feel like her husband again. With it on I somehow felt inferior. I couldn't bring myself to shout at her in the kitchen or even remonstrate.
So the first thing was to get it off before she returned. That would have been good. Show her I was free again. Laugh it off as a joke. Just one of those things.
There was a full tool kit in the garage. A full unused tool kit I should add, I am not exactly mister handy man. So I would find a metal saw and get to work.
My dick suddenly looked delicate and vulnerable in its translucent prison. How could you cut through it without endangering your penis? How would I be able to cut off the ring that was so tight about my ball sac?
I fingered the Master lock, feeling its formidable weight. Was it really indestructible? I even thought about an electric saw. But how could you use one so close to your testicals? You couldn't! The entire device fits snugly around your scrotum and prick.
Relief! I heard her tyres on the drive. I closed my eyes and smiled with release. The tension evaporated. I would be unlocked and then I could start winning her over. Wow, was that a lesson learnt.
I did up my pants, tidied myself and waited in the hall for my saviour.
I saw her blond hair through the frosted glass and heard the keys jingle. Any moment now.  A huge smile pushed at my cheeks. But why was she giggling so loudly?
I knew before the door opened it wasn't her.
"Chloe!"
My daughter laughed. "Dad you look like a goldfish. Close your mouth before my friends see you."
Too late. Four scantily dressed teenage girls bounced into the house laughing at my dazed face.
I found myself mumbling an apology and humiliated myself further by fleeing upstairs, leaving them laughing their heads off at my childish silliness.
Even now I don't know why I couldn't have got a grip on myself and been more cool. Just stood there.
Instead I sat on my bed feeling trapped and alone. Where was she!