The Sissy Delivery Company has now been tasked with delivering reluctant sissies back to their wives and wife's lover.
It has come to The Hotel's attention that some sissies are reluctant to return to their homes for a couple of days housework because of the changes in their and their wives life styles. This had led to a grate deal of pouting, tears and foot stomping.
Now the Sissy delivery Company will return and pick up the sissy at a time and location of your choosing.
1. There is no additional cost for the penis gag used with Sammi in the orange tee shirt below.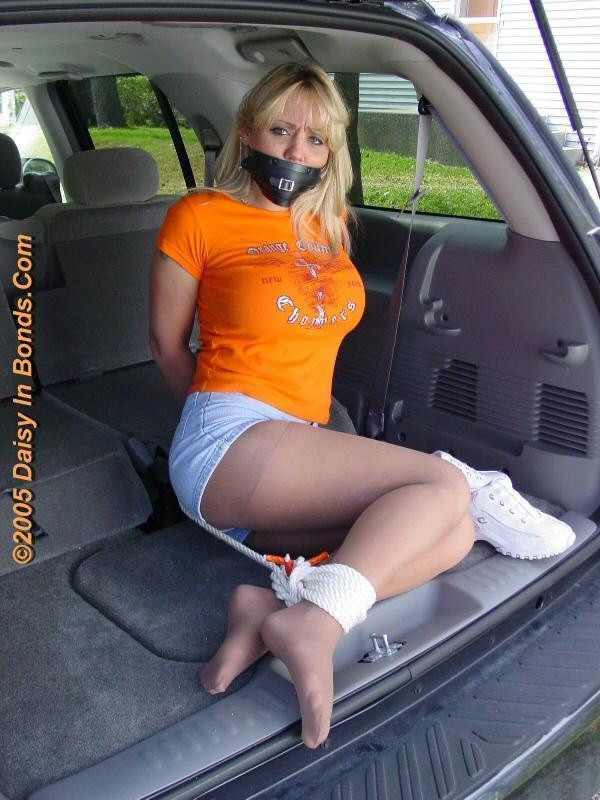 2 The deliverers felt Bambi, seen below, might have become a little too hot when locked in the boot. So they removed her garments to help her keep cool. It is this courtesy that makes The Sissy Delivery Company so popular.
3 Of course some ungrateful sissies manage to pout even when gagged. We suggest a good spanking the moment they are unpacked.