When two bulls got their wives sissies together for a night of fun and amusement they had no idea where their entertainment would take them.
Initially the wives urged them to be kind to the sissies, but bulls being bulls wanted to make a point. It took over an hour to secure the two sissies in this manner but well worth the hard work I am sure you agree.
For you to achieve the same effect you require:
Two sissies with their own long hair – wigs will not cut it for this bondage trip.
A good work out with the cane, to ensure obedience. You do not want to have to deal with any complaints duringt he course of the night
Two large steel butt hooks.
A good length of strong rope.
Two wide fitting collars.
A base on which to secure the captured sissies.
Then all you need is the time.
Study each of the pictures until you feel you have mastered the various elements. And then get too it.
Do not worry about the concern of the wives, after a few glasses of wine they will be rolling around in laughter at the plight of their loved ones.
Advice brought to you By The Hotel
1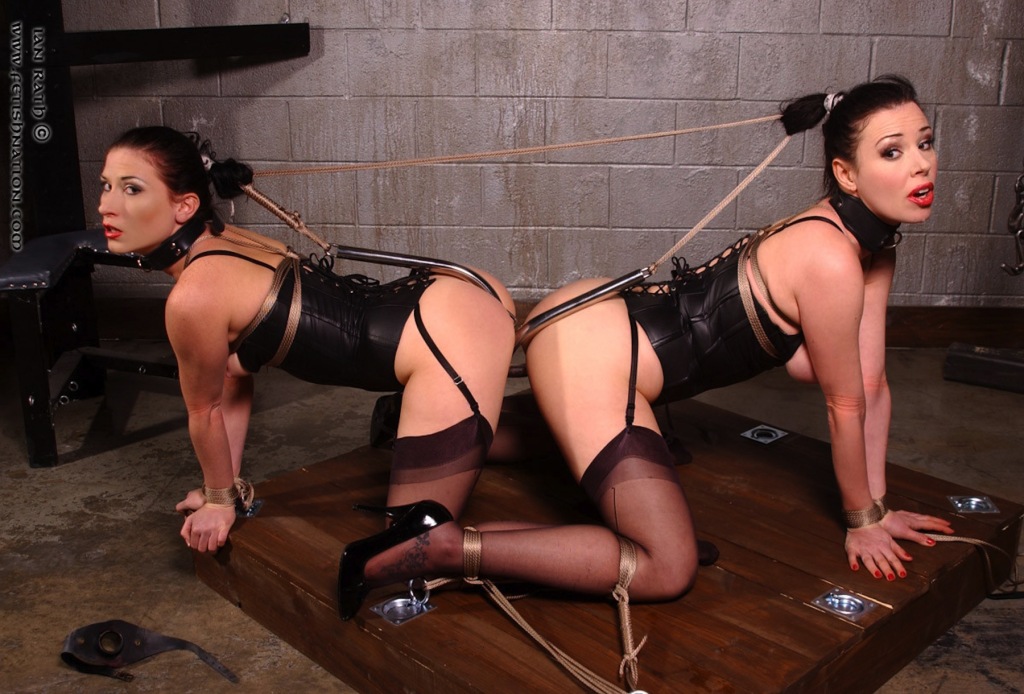 2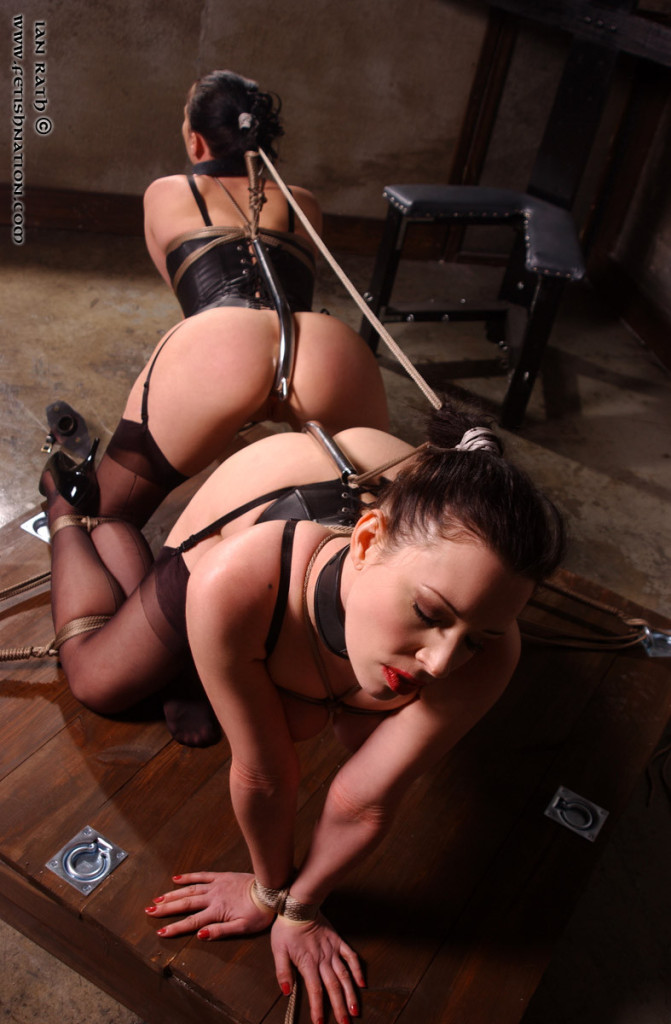 3