Please note this is an adult only site containing themes of forced fem, domination, forced sissy, chastity, cross dressing and sexual themes.
I have added a quick chat box to the site. It can be seen in the left hand column and can be used for any quick, off the cuff comment comments. Obviously you can still post messages on any of the page on the site.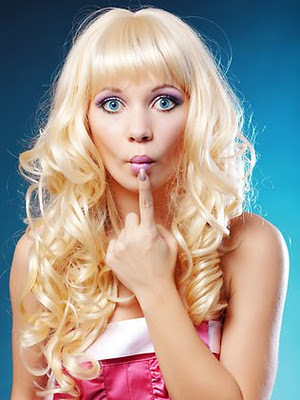 Sorry for technical difficulties with web site caused by blonde bimbo let loose with editing the website's code.
OMG why do they have so many buttons and numbers, don't they realise it is confusing?  I mean all I did was swop this with that and then that with this, or maybe the other way around, I mean how am I supposed to remember? And why not call Lilac just plain simple Lilac rather than E3A6EC or even 200, 162, 200. I mean heavens! Lilac is lilac, like OMG why doesn't anyone get it? And don't get me started on classes and wrappers!
I know they only do it to make a person feel confused.
I think it should be made so anyone can understand it. When I am finally allowed out of the corner I will rub some cool lotion onto my spanked bottom and find a cushion to go on my typist chair.
OMG now i have to tell everyone that i promise I won't do it again. Heavens. It was only a likkle problem, so no one could read the words for a short while. I mean, like,  why does everyone have to shout.
My thanks to Drazi who was first to spot the 'deliberate' mistake caused by idiotic tampering with code.
Debbie will not be allowed to tamper with anything important again. She will be left to do what she does well: sitting on her chair looking cute.

Check out new story, new author!!! (well new to this site, but i want to sell Chrissie E because it is a lovely long story that fits bang into the criteria of this site!)
What can possibly go wrong when a chastity belt sissy invites a real guy into his home to meet his wife?
Of course the stud should have ALL the keys to the chastity belt.
Chastity belts, maid uniforms, cuckold, stud, sexy wife, bondage …… you can see why it is a wonderfully long tale of 5 chapters?
New Deborah Ford books on sale:
Bunny trap now available on Kindle!
A darker take on the cuckold, chastity, sissy genre than Deborah Ford's usual writing. This is a long way from the tales of amusing bimbo males sleep walking into their frilly fates.
What would really happen if a wife wanted to sissify her husband and control him? Why would she do so? How could she keep control and keep forcing the changes? How would the victim feel if the game suddenly took a turn into erotic hell where control of his life is snatched from him?
Lydia experiences a mind opening event as a young girl. An event so erotically tinged it will colour the rest of her life. She draws up a plan, finds her victim and sets off her strategy. Will she succeed?; Will her sissy husband escape before the final depraved humiliation after which he will be trapped forever?
Adult themes throughout, including sissification, male chastity, bondage, cuckolding, femdom and erotic humiliation.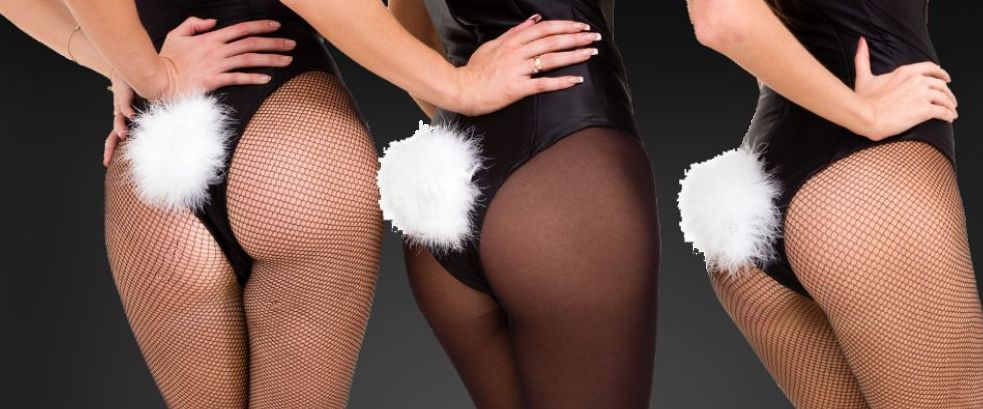 If You Must
Oliver loves to play his maid games with his lovely wife Marie until one day it goes terribly wrong. He is left trapped as the maid, forced to serve the bully Mister Rowlands who decides to become the 'master of the house'. Every attempt to escape his fate leaves him more and more ensnared. Why doesn't Marie let him have the key to his chastity belt? Why is Mister Rowland's bed always neat and tidy in the morning where as Oliver's former marital bed looks as though animals have been running riot?
If you read the first two chapters when they were online you will be desperate to know if Oliver can manage to escape in the third and fourth brand new parts where you will meet the aggressive Mister Thompson who takes a shine to the poor helpless sexy maid.
The classic story with 2 new chapters making it twice its original length. Available now:




Two pictures inspired by If You Must:
If You Must inspired the famous Timothy Reisling Betticut to create this evocative picture.               My editor discovered this appropriate picture and kindly shared it with us.
__________________________________________________________
Also available on your Kindle site
Finally some pictures I had to share