As you are aware The Hotel is constantly striving to improve its educational program, particularly for reluctant sissies. You know the type. Those who remove high heels because they are 'hurting my feet.' These thoughtless little brats need to be cured of such selfish notions and here is the ideal method.
Wooden stilettos are attached to the sissies feet using tough tape.
With the maid in stocks chained to the ceiling she has to remain on her heels for as long as considered necessary to train her to stop moaning.
Stand by for lots of sobbing and pleading!
Close up of the carefully designed wooden heels.
As you can see the sissy will not be able to remove these.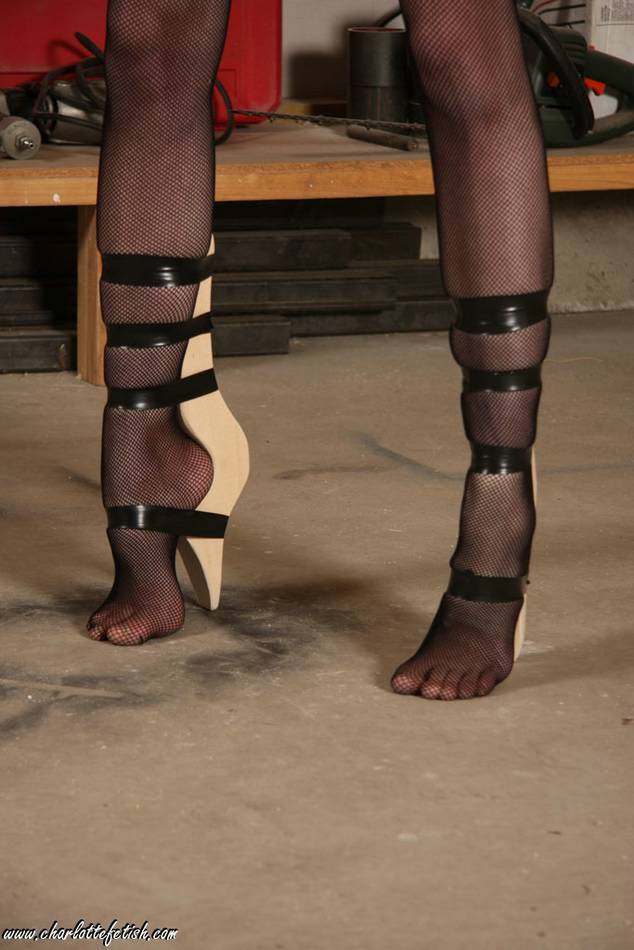 A butt hook, also chained to the ceiling will keep the little madam on her toes.
Actually the butt hook was introduced out of amusement by a certain Mistress cat but has now become part of the course.
After just a single course these two sissies will dance until told to stop
All without complaining about the shoes!
Another success story from The Hotel