The engineers at the hotel have come up with this device which as you can see ensures even the idlest little tramp will maintain her figure.
Gags are inserted as a matter of course to prevent the incessant complaining.
1
2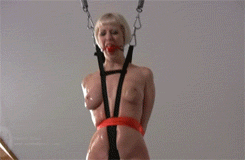 3
4
5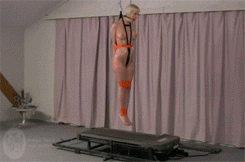 Caution. Do not fall asleep whilst your maid is trapped in this device, else you could easily wear the motors out.