Are you fed up with the sissy being able to wiggle about while you are out for a nice quiet meal, hot dancing or perhaps other activities upstairs?
Then you might benefit from few lessons in Kinbaku, a precise form of the Japanese bondage form known as Shibari.
Shibari literally means to tie or bind but Kinbaku means 'tight binding.' Thus the victim needs to be bound in such a manner as to prevent as much movement as possible without spoiling the effect of the package. After all a little wriggling is very amusing.
However the emphasis is on the aesthetic too.
It might seem daunting but after just a few lessons at The Hotel's evening classes, wives and bulls managed to secure their sissy husbands in a delightfully secure and erotic form. in a matter of fifteen minutes or less.
See what you think.
Please contact The Hotel for more information.
1
The use of an added chain keeps the sissy on her heels until you decide to release her. A gag is essential to stop the distracting begging and pleading.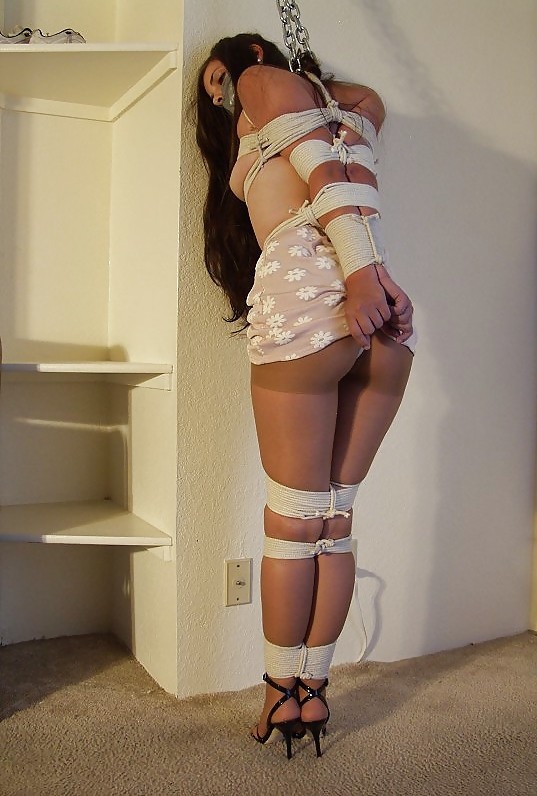 2
This splendid picture illustrates the knots and techniques used. Note the beautiful artistry yet also how the sissy cannot move her arms at all.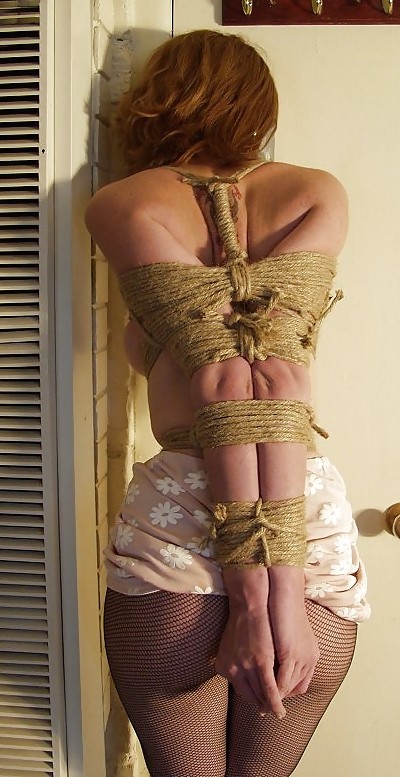 3
Note the crossed legs, further hampering movements.
4
One of the favourite positions of Bulls. The legs are tied to secure the sissy in a kneeling position and with a an added rope around the neck the head is tilted forward in an appropriate supine manner.