Fredrick, a bull from Italy wishes to share his ideal extreme punishment for a difficult sissy cuckold.
First promise the sissy a special treat and show her the chastity belt key. This will get her silly little brain sufficiently excited to rid itself of intelligent thought.
Take her into the garden and tie her up and attach her to a tree. Sissies enjoy this so still wont suspect anything.
Bind her in the way Fredrick suggests in the photos.
Once bound and helpless coat her with glue.
Then throw a bag of feathers over her.
Then leave her attached to the tree until the wife gets home. Make sure the wife is aroused and feeling sexy, for some reason hot wives have less feelings for their husbands when aroused.
When she asks where her hubbie is, tell her to go out into the garden and release her!
Guaranteed to have the wife in stitches of laughter and win you more respect from the hotwife.
Many thanks to Fredrick for this wonderful plan.
1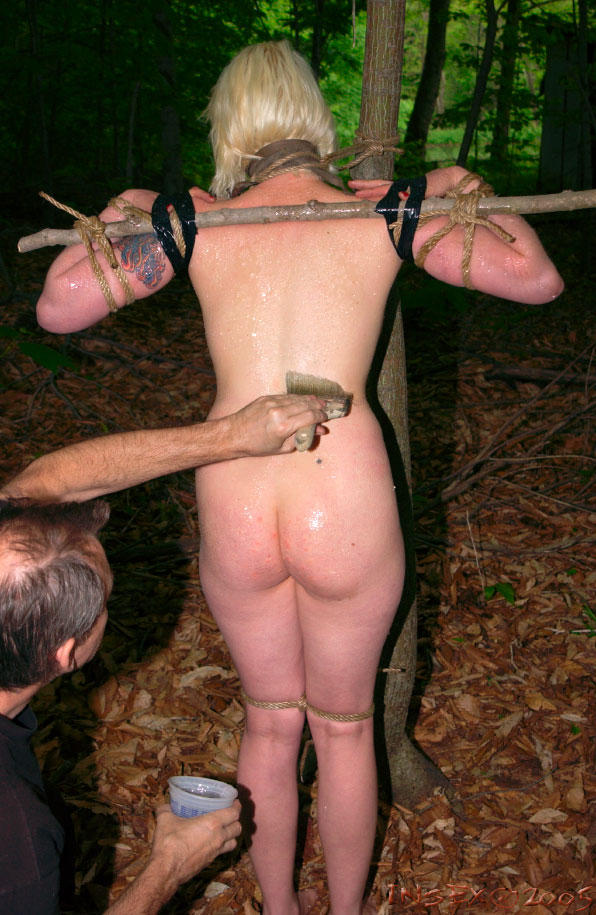 2
3
4